---
The HBCU kidz, Inc. Dream and The Mission
100 HBCU Tools for Today's Kid!
HBCU kidz, Inc. is the world's first ONLINE BOUTIQUE that is 100% dedicated to the success of the FUTURE DREAMER, LEADER AND ACHIEVER.
Just like our precious children, HBCU kidz, Inc. is learning and growing each day.
WELCOME to HBCU kidz!

Since November 2005, the founders of HBCU Kidz, Inc. have been on a mission to AWAKEN the brain cells of the 21st century FUTURE DREAMER, LEADER and ACHIEVER. The HBCU kidz, Inc. brand is about being S.M.A.R.T!

​This website is comprised of links and tools to equip and prepare for a brighter tomorrow.

We have carefully considered the feedback from our customers in developing the content of this unique and inspiring site.

---

WHAT IS ON OUR MINDS

---

Rev. Laverne Ca said:

Greetings from Guilford County, NC, where I am a grassroots education advocate. HBCU Kidz has been an encouraging, engaging and highly valued connection. It is my opportunity to learn something each day. Thank you Joan. God bless you.

​

"When I saw the 'Future CEO' tm shirt I was VERY excited especially since we also promote www.kidentrepreneurs.biz. The shirt was a very high quality and of course Kenny loved seeing his photo on the shirt. He is only 4 and with continual messages such as this he will begin to fully understand the importance. Great job! We need to continue promoting shirts like this with messages for our kids!!!"



by Jacquelyn Payne"Finally, a web site that encourages our children to attend HBCUs and understand the historical value of our traditions." Anonymous"I love this format and hope that the information you share and the products you produce and make available reach the many corners and outlets in communities across the country and the world. I especially like the connectedness of an education continuum from birth to college.

I would conceptually include "in vitro and career" on each end. Learning begins before babies are born and grandparents can play a significant part in helping shape a child's imagination and critical thinking skills as they grow." Rev. Dr. Betty Boston"Thank you HBCU (kidz, Inc.) for all that you do to help promote the importance of education for our children now and in the future. Your organization is truly a beacon of hope and light in the futures of our children." C. Thomas

"This is great...very informative and uplifting about what your business is striving to accomplish and how your business gives back to the community.

I especially like the focus on positive messages to our children from crib to college." L. Gibson, A Retired Corporate Mom of HBCU graduate"Our HBCU kidz basket was a great gift for the birth of our son; but more importantly, provided a reminder to us on the importance of instilling goal-oriented family principles. " C. Johnson, Father of 4 month old son and successful corporate executive

"

If Black parents don't

introduce accredited

HBCU's

to our children, then who will?" -Anonymous-

---

10 Things Every Child Should Know About HBCUs!

---




---

---

PLEASE LIKE OUR PAGES!

---

---
Powered by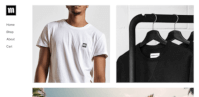 Create your own unique website with customizable templates.