Every generation makes its mark on the world.
Generation Z is poised to create the brightest world known to human kind.
A score of 100% says that U are well equipped and prepared to meet the challenges of the 21st Century.
FREEDOM IS A CHOICE IN THE 21st CENTURY!
---
ABOUT THE GENERATION Z PRE TEST/ POST TEST
The test is designed to measure home cultural preparation for the FUTURE DREAMER, LEADER AND ACHIEVER. Every baby is a GIFT BY GOD. They deserve to have access to knowledge and information that equips them to be the BEST in whatever GOD has planned for their future.
The test is comprised of 100 possible points.

Tests are graded by HBCU kidz, Inc. and results are emailed with a CERTIFICATE OF COMPLETION.

OUR HIGHEST SCORERS:

85% ROGER MADISON 7/8/15

80% Kaila dollard 8/23/15

TAKE THE TEST!

Knowledge is only power when it is APPLIED.


WHAT IS YOUR SCORE?

---
WHO IS THE GENERATION Z?

WHERE CAN I PREPARE TO SCORE 100% on the test?


HOME IS THE FIRST SCHOOL!

COMING SOON!

A NEW PARENT'S SCHOOL
VISIT AFRICA 20/20!
Where we are embarking upon a journey to
​create an inspiring and relaxing learning place 4 U!

---
Powered by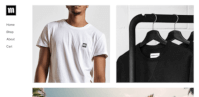 Create your own unique website with customizable templates.